We are happy to share that Felix Fomengia will be speaking at the digital workshop organized by Youths for Rural Education and Job Creation Initiative, Y4CDN Nigeria with the theme "Equipping Youths for a Changing World".
During this time, Felix will share with the youth-led organizations's volunteers and other youths across the globe how they can leverage their skills in the digital age to achieve their goals.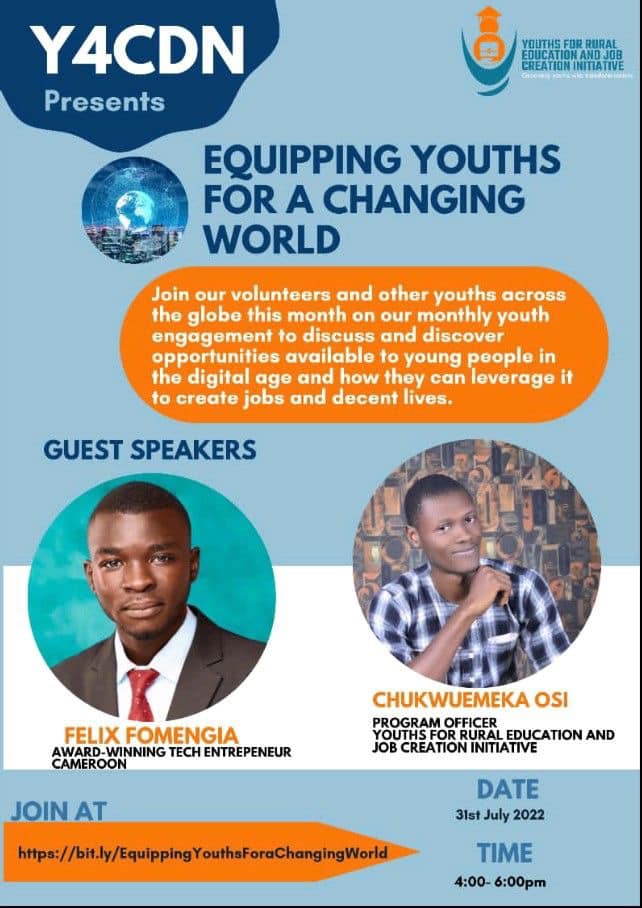 Highlights:
>Digital opportunities for youths.
> Non-digital skills and the future of work.
>Leveraging education for a better future etc.
To Register for this event, https://lnkd.in/dbSZsWEb
You can join the program LIVE via the link on the flyer.
This opportunity was made possible thanks to #Y4CDN Nigeria, Paradise Ozibo.
Editorial
WWW.FELIXFOMENGIA.COM